Cable Railing for Decks – A cable railing has a very high tensile strength, and its breaking strength for these kinds of applications is greater than one thousand pounds; therefore, it is an appropriate material to utilize as an in-fill for a railing. If you are concerned about getting one, let's Decking Pros NW – Seattle Deck Contractor help you and suggest several cable railing for decks ideas!
>>> Read more: Railing for Stairs Inside Idea
I. Cable Railing Systems Advantages – Deck Builders Kent WA
1. Easy Installation
Installing cable railings requires only a few common household items and may be done quickly and easily. Cable railings also offer an easy installation technique that may be successfully completed either by an experienced do-it-yourself homeowner or by a trained and experienced expert.
>>> Read more: Balcony Railing Installation
2. Low Maintenance – Deck Repair Seattle
Cable systems, like other forms of aluminum railing items, are extremely long-lasting and can readily endure the effects of being exposed to a wide variety of severe weather conditions. Every piece of cable hardware that goes into making cable railings is manufactured out of marine-grade stainless steel, which is extremely resistant to corrosion and needs very little upkeep.
>>> Read more: Baluster Railing Ideas For New House
3. Add Property Value by Cable Railing
Cable railings can have a lifespan of decades when they are installed correctly and maintained with the appropriate level of strength and tension, making them a smart investment for homeowners.
If you are considering selling your current house, installing cable railings on your deck will enable prospective buyers to get a greater experience of the view from the deck while also giving them a railing system that is safe and secure structurally.
4. Add Unique Style to Your Home with Cable Railing
Cable railings, in contrast to certain other types of railings, may easily be made to blend in with the design or style of any property, whether it be a historic home or a contemporary home, thanks to their clean lines.
Because cable railings can be constructed using a variety of various materials, including aluminum and wood, it is much simpler to discover cable railings that are a good fit for your specific property thanks to the availability of these materials.
5. Simple But Stunning Touch To Your House – Deck Contractor Seattle
Posts, rails, and thin wires are used in the construction of cable railings, which provide the illusion that you can see through the railing and into the space beyond it.
You may have the option to space out the posts every four or five feet, which would assist keep the view as unobstructed as possible, depending on the shape of the deck the cable railings are being built on. However, this will depend on the specifics of the deck.
Cable railings are the best choice for homes that are located near or overlook bodies of water because, unlike glass railings, they will not be impacted by the morning fog that might obscure the view. This makes cable railings the ideal alternative for these types of properties.
II. 7 Cable Rail Ideas – Deck Builders Seattle WA
1. Horizontal Cable Railing
This deck railing set features slim cables that offer superior protection without compromising the user's view of the landscape beyond the deck. This kit is perfect for modernizing an older wood deck railing because it includes all of the essential hardware as well as clear and concise instructions for do-it-yourself installation.
2. Stainless Steel Handrails with Cable Railings
If you are having trouble deciding between a glass railing system and a cable railing system, then you might think about employing stainless steel square posts that are 1.5 inches in size. This particular sort of steel post can be used in a wide range of contexts.
For instance, you can utilize them with cable railing systems and glass panel railings if you have the latter. These choices can be made in conjunction with a design for the top railing that complements the architectural style of your house or structure.
3. New Cable Railing System with Glass – Deck Builders Seattle
These railings provide the cleanest example of a minimalist cable railing look possible because they obscure no part of the view. The Glass Railing System is offered in a variety of forms, all of which simplify the installation process by drawing inspiration from our conventional cable railing products. These are a match for the shape of our 2-foot railing tube.
4. Industrial Cable Rail Systems – Cable Railing for Decks
The apartment has a natural industrial style due to the exposed pipes, oak beams, and floor-to-ceiling windows that overlook a cityscape. The architect who oversaw the 1882 building's renovations aimed to modernize the structure without altering its utilitarian character.
To accomplish this, he installed a cable railing system on the loft's balcony and stairway, complete with "Raven Black" powder-coated steel pillars and a wood top rail. In addition to complementing the apartment's architecture and interior style, the wire railing will ensure that the breathtaking panorama will remain untouched.
>>> Read more: Precautions for Balcony Railing Installation
5. Coastal Style Railing Project
Natural materials, fabrics, and colors are emphasized in coastal interior design. An essential goal of coastal decor is to create an atmosphere of calm.
This North Shore, Massachusetts, beach house, for instance, was designed to make the most of its oceanfront location by making use of the abundant natural light, the house's stone architecture, the wood furniture, and the colors of the sea
>>> Read more: 11 Deck Railings Ideas
6. Farmhouse Style Cable Railing
The Douglas fir beams in this trendy kitchen's ceiling and island cabinets are both exposed. The homeowner went for a minimalist, modern farmhouse aesthetic by installing white walls and cabinets, modern stainless steel equipment, and sleek black quartz worktops.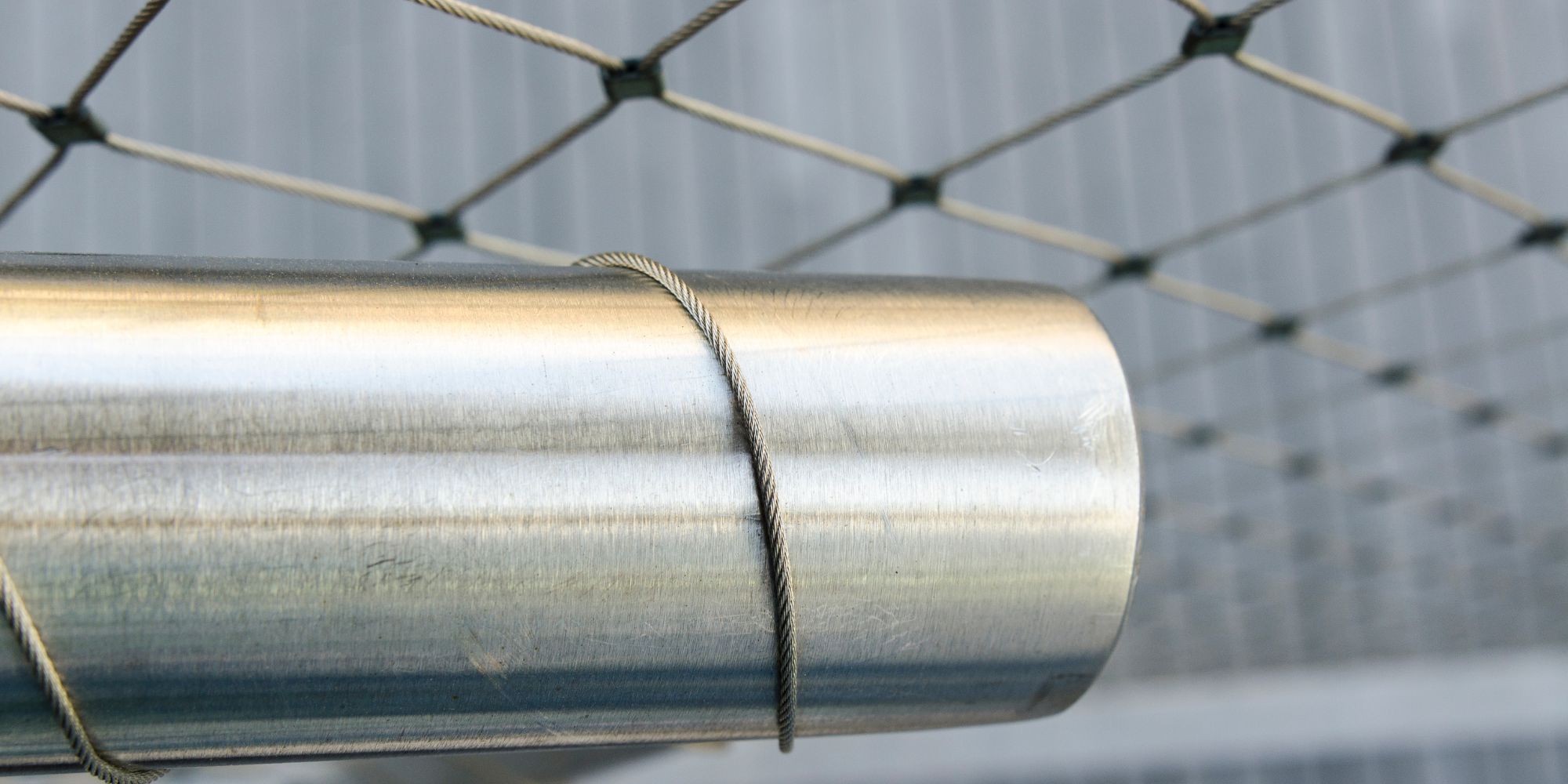 The homeowners hoped that the stairs and railing would complement the design of their kitchen and the rest of the house.
>>> Read more: 10 Farmhouse Porch Ideas
7. Rustic Cable Railings For Deck
The open-concept "party barn" features a half-sized basketball court for maximum fun and recreation. The barn is opulent and filled with cutting-edge amenities. The barn has been kept in its original rustic style. James Dixon, the architect, accomplished this aesthetic using an exposed timber ceiling and repurposed barn boards
We developed a cable railing system with a white oak wood top rail to conform to the weathered look. We also fabricated white wood treads for floating bespoke staircases we planned and manufactured
>>> Read more: Painting Composite Decks
To reach Decking Pros NW – Patio Contractor Seattle was for detailed information about the services below is some more information for you: